WE OFFER THE BEST FACIALS
NECK & DECOLLETE FACIAL ADD ON$10
This treatment firms and tones the often neglected skin of the neck and decollete. Helps diminish the appearance of wrinkles and sagging. This treatment included a scalp and hands massage. RB Day Spa offers the best treatments to help firm and rejuvenate Neck &Decollete.
Microdermabrasion FACIAL$40
Microdermabrasion is the process of using a diamond tip to exfoliate the skin. It uses no chemicals and is not invasive. The procedure removes the dead and dry outer layer of the skin's surface to reveal fresh, healthy skin underneath.
DIAMOND TIP: MICRODERMABRASION
When the diamond microdermabrasion tip makes contact with the skin it abrades against the top layer pulling it off. The microdermabrasion machine then sucks the loose dead skin cells away from the face. Diamond microdermabrasion is a fast procedure to complete.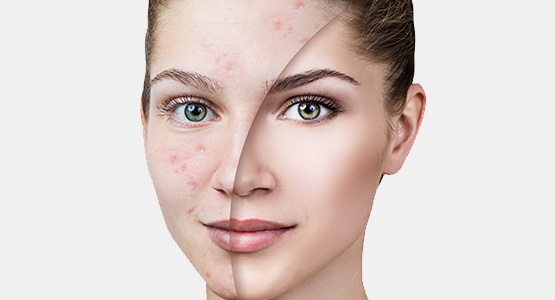 ACNE FACIAL$40
Special facial to cleanse acne and to prevent a breakout. Recommended for adolescent and adult acne. A potent anti-bacterial treatment to detoxify, suppress bacteria and accelerate healing for chronic acne. For optimal results, this facial should be requested frequently. Advise staff for extending of treatment.
PUMPKIN PEEL FACIAL$65
Provides exfoliation, allows acids to penetrate clogged pores Assists in cell proliferation Bilberry Extract – vasodilation allows for better penetration Ideal for use with other facial treatments such as microdermabrasion.
BACK FACIAL$65
Back facials can be beneficial in cleansing those tough-to-reach spots, targeting a variety of skin care needs such as clogged pores, back acne, and dehydrated skin
BUM FACIAL$65
Butt facials can be beneficial in cleansing removal of superficial congestion and folliculitis. Get you ready for bikini season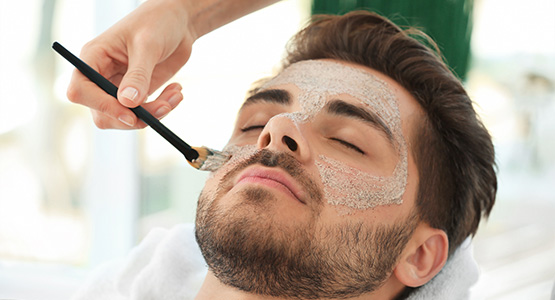 GENTLEMEN'S FACIAL$65
Gentlemen's Facial is a wonderfully relaxing and detoxifying facial, consisting of a double cleansing thorough exfoliation steaming, extraction and facial massage. The treatment is completed with the application of a mask and moisturizer chosen specially for your skin type. The Classic Europian facial is great for all skin types.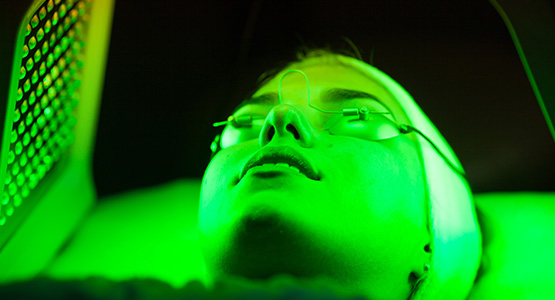 LED FACIAL$75
Light therapy is the application of light energy to the skin of therapeutic benefits. It is a natural photobiochemical reaction similar to the process of plant photosynthesis. The energy delivered by the light emitting Diodes(LEDs) enhances cellular metabolism, accelerates the repair and replenishment of damaged skin cells.
LED REJUVENATING
LED Skin Rejuvenation is the interaction of light, delivered through Light Emitting Diodes (LEDs), to activate cell receptors causing them to produce collagen or multiply. LEDs offer a totally natural, non-ablative method for skin rejuvenation. The light from the LEDs interacts with cells and stimulates them to produce new collagen and elastin.
Anit aging FACIAL$85
A facial treatment specially designed for teens and young adult in mind. The Skin is thoroughly examined and an appropriate procedure is given. The facial treatment includes everything a classic facial treatment would contain. Detoxifying, thorough exfoliation, steaming, extraction, and facial massage.
ULTRASONIC FREQUENCY
Ultrasonic sound waves act by stimulating body cells by raising the temperature in the skin, therefore, increasing your metabolic rate. The increase in circulation kick-starts a chain of beneficial events for skin including debris removal (cleanses the cell wall), healing, and regeneration.