Hydafaclial
HydraFacial is the only hydradermabrasion procedure that combines cleansing, exfoliation, extraction, hydration, and antioxidant protection simultaneously, resulting in clearer, more beautiful skin with little-to-no downtime.
The treatment is soothing, moisturizing, non-invasive and generally non-irritating
HydraFacial signature
HydraFacial signature + Perk
HydraFacial Platinum
HydraFacial Platinum + Perk
Perk (Eye or Lip)
"Perk can target the untapped eye and lip areas and merge am in-office exfoliation service with 30 day take home product so your client can extend their treatment results. HydraFacial Perk uses patented roller flex technology to:
Loosen dirt, oil, and dead skin cells, Gently cleanse and hydrate the delicate eye and lip areas, Deliver antioxidants and nutrients
Lightly plump lips, Brighten and refresh eyes"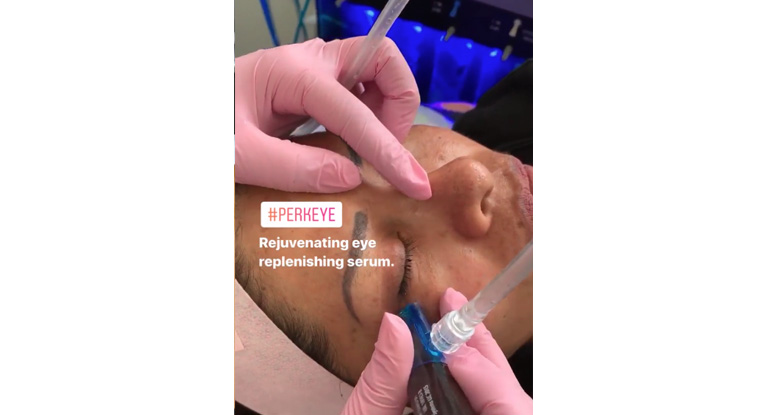 Microdermabrasion FACIAL
"Microdermabrasion is the process of using a diamond tip to exfoliate the skin.
It uses no chemicals and is not invasive. The procedure removes the dead and dry outer layer of the skin's surface to reveal fresh, healthy skin underneath."
Acne Facial
"Special facial to cleanse acne and to prevent a breakout. Recommended for adolescent and adult acne.
A potent anti-bacterial treatment to detoxify, suppress bacteria, and accelerate healing for chronic acne.
For optimal results, this facial should be requested frequently. Advise staff for extending treatment."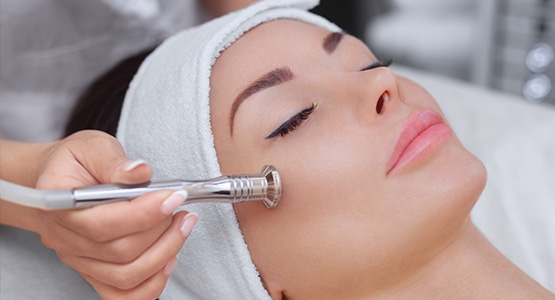 Pumpkin Peel Facial
Provides exfoliation, allows acids to penetrate clogged pores Assists in cell proliferation Bilberry Extract – vasodilation allows for better penetration Ideal for use with other facial treatments such as microdermabrasion.
LED Facial
"Light therapy is the application of light energy to the skin of therapeutic benefits. It is a natural photobiochemical reaction similar to the process of plant photosynthesis. The energy delivered by the light emitting Diodes(LEDs) enhances cellular metabolism, accelerates the repair and replenishment of damaged skin cells."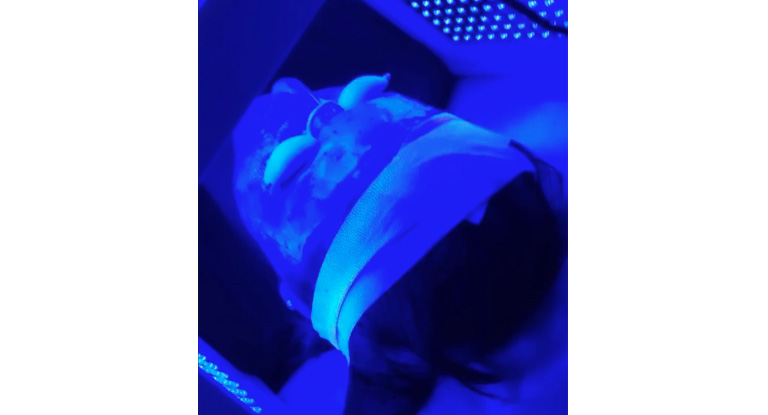 LED Rejuvenating
LED Skin Rejuvenation is the interaction of light, delivered through Light Emitting Diodes (LEDs), to activate cell receptors causing them to produce collagen or multiply. LEDs offer a totally natural, non-ablative method for skin rejuvenation. The light from the LEDs interacts with cells and stimulates them to produce new collagen and elastin.
Anit aging Facial
A facial treatment specially designed for teens and young adults in mind. The Skin is thoroughly examined and an appropriate procedure is given. The facial treatment includes everything a classic facial treatment would contain. Detoxifying, thorough exfoliation, steaming, extraction, and facial massage.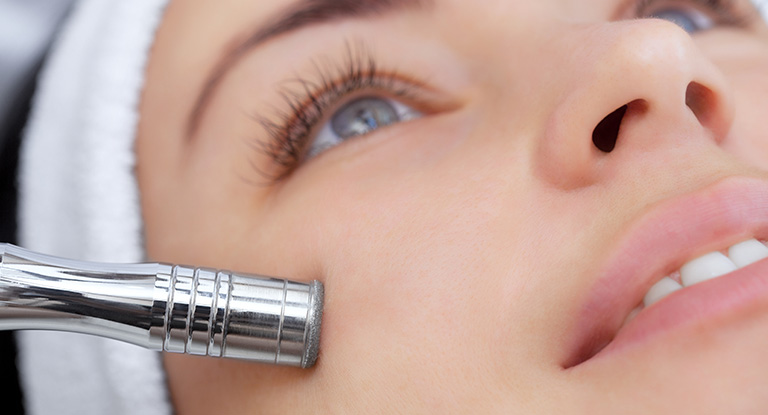 Ultrasonic Frequency
Ultrasonic sound waves act by stimulating body cells by raising the temperature in the skin, therefore,
increasing your metabolic rate. The increase in circulation kick-starts a chain of beneficial events for skin including debris removal (cleanses the cell wall), healing, and regeneration.
NECK & DECOLLETE FACIAL ADD ON
This treatment firms and tones the often neglected skin of the neck and decollete. Helps diminish the appearance of wrinkles and sagging. This treatment included a scalp and hands massage.RB Day Spa offers the best treatments to help firm and rejuvenate Neck & Decollete.
Back Facial
Back facials can be beneficial in cleansing those tough-to-reach spots, targeting a variety of skin care needs such as clogged pores, back acne, and dehydrated skin
Bum Facial
Butt facials can be beneficial in cleansing removal of superficial congestion and folliculitis. Get you ready for bikini season
Kitty Facial
Also known as vaginal facials.
Includes: Cleansers and exfoliating with a gentle scrub.
Treating ingrown hairs, removes dead skin cells, smooths bumps around bikini line, prevents acne, helps with hyperpigmentation, all to maintain healthy and hydrated skin in the vaginal area.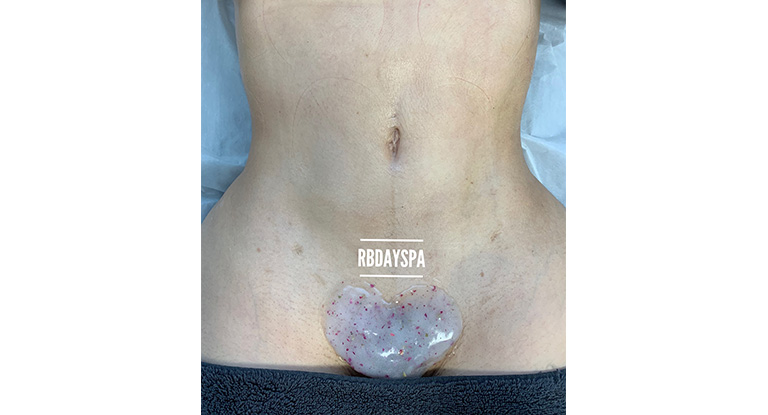 BB Glow
"BB Glow is an intensive semi-permanent skin treatment. The facial involves microneedling a pigmented vitamin serum into your skin. … The result is a brightening and balancing skin tone, and overall a radiant complexion. This fantastic treatment is very safe and does not go deep into the skin."
Dermaplaning
Dermaplaning is gently scraping your face with a scalpel to remove your top layer of skin and small hairs.
Benefits
No more peach fuzz
Helps for acne suffers
Fewer fine lines and wrinkles
Rejuvenated skin